The On-line radio show of the unexplained...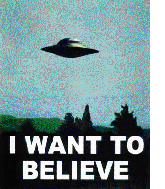 Grand Deceptions is an on-line radio show dealing with paranormal phenomena, UFO's and conspiracy theory in a format that is unique and insightful, as well as funny. We use RealAudio and RealVideo on this site to get it to you on demand, so you will want to use the link below to get RealPlayer first!!!
We now broadcast at a lower bitrate! This may hurt the sound quality a tad, but it now streams faster to more people, and can now be heard by those with slower modems!!! Just click on the links below to Download RealPlayer, then hear the latest episode of our show!
03/01/1999 -New Episode of GRAND DECEPTIONS posted today!!!
.
Click HERE to get the latest FREE version of RealPlayer!

Click HERE to hear this week's episode of Grand Deceptions streamed in real time!
Y2K, Irrational Fears or Real Dangers?
This week, We examine the coming turn of the century, from computer glitches, to doomsday cults. Special interview with Harry the Tyrant, Lead singer of metal band Jag Panzer, We also try to stump John on this show. A truly bizzarre episode, can the show survive it's 13th episode? Listen and find out!!!
The images below are reference pictures discussed on this week's show. To hear the show, click on the link above this show description!
Sorry, No images this week...
Having problems? Click here for our RealPlayer Troubleshooting FAQ!!!

visitors have learned the truth!!!